Fulton Industrial CID restores historic sculpture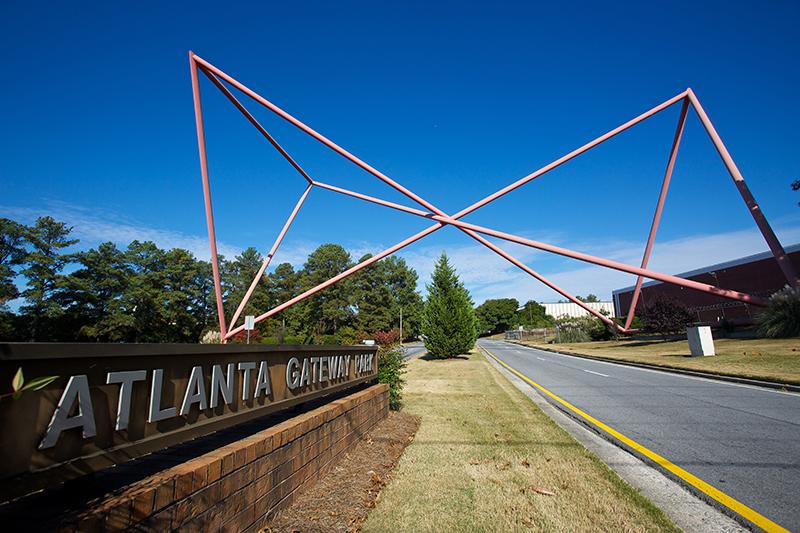 A giant 48-year-old outdoor sculpture at the center of Atlanta's Fulton Industrial Boulevard corridor has been refurbished back to its original "sunrise red" luster.
The commercial painting and coating company Benise-Dowling & Associates Inc. of Decatur completed work this month restoring the Atlanta Gateway sculpture, a geometric work built in 1967 at the intersection of Great Southwest Parkway and Fulton Industrial Boulevard in conjunction with a planned industrial park.
"The revitalization of the Gateway is symbolic of the CID's efforts to return Fulton Industrial Boulevard to its stature as a catalyst for economic development both regionally and internationally," said Kent Walker, secretary of the CID board and vice president of Selig Enterprises Inc
---
Delta Air Lines Flying High With Containment Coatings
 Delta Air Lines, Inc., one of the nation's oldest passenger airlines still operating in the United States today, remains the largest airline carrier by fleet size and passengers — approximately 88 million people — travelling to domestic and international destinations each year. Keeping the airline's fleet of 725 planes in top shape is priority one for the carrier and is managed through the company's Technical Operations Centers (TOC). Located at Atlanta's Hartsfield-Jackson Airport in Georgia, the TOC serves as home base to the airline's fleet maintenance operations.It's at the TOC's Plating Shop where coatings applicator Benise-Dowling, a U.S. commercial industrial painting and powder coatings contractor of 34 years and long-time preferred contractor of Delta Air Lines for more than 21 years, piloted this secondary containment recoat project. Read on to find out if their project "flight" was able to arrive on time!
Continue reading at http://www.coatingspromag.com/articles/concrete-coatings/2014/11/delta-air-lines-flying-high-with-containment-coatings